Kent Drever D.C., Network Spinal Chiropractic Specialist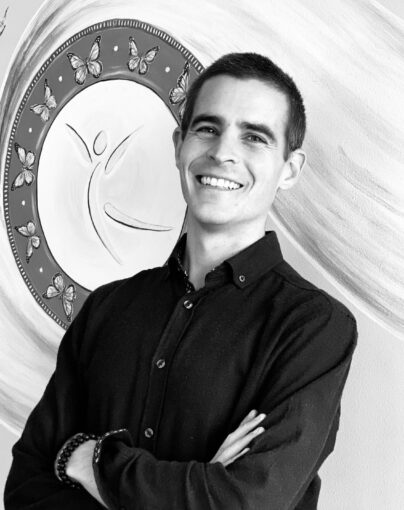 It is my privilege as a chiropractor to inspire and empower my clients in discovering and achieving their highest levels of physical, emotional and mental wellness. Using the technology of Network SpinalI I work with my clients to support them in making sustainable improvements to their quality of life by deepening their connection to their own innate power to heal.
Dr. Drever
Kent Drever, D.C. is a California Licensed Doctor of Chiropractic. He earned his BS in Kinesiology from Cal Poly San Luis Obispo and his Doctor of Chiropractic degree from the University of Western States in Portland, Oregon.
Dr. Drever specializes in Network Spinal (NS) Chiropractic, a powerful system of chiropractic care that utilizes specific, low force contacts to the spine to assist the mindbody system in finding greater ease, coherence, and healing.
Outside of his work as a chiropractor, Dr. Drever is also a dedicated practitioner and instructor of meditation. He is a dancer and movement artist, certified in strength and conditioning, animal flow, functional range conditioning, and as a yoga instructor.
My Work With Network Spinal Care
As a lifelong athlete, Dr. Drever was drawn to chiropractic from a structural perspective. Before his chiropractic education and throughout his schooling Dr. Drever explored clinical exercise, soft tissue, and more traditional high force chiropractic adjustments. While modalities have their place, but Dr. Drever intuitively felt that there was something lacking; that true healing doesn't occur unless a change in awareness occurs.
He began exploring modalities that operate not by forcing the body but rather by connecting with it's own intelligent ability to heal. Of these modalities, Dr. Drever found no other system as consistently successful as Network Spinal in not only addressing physical symptoms but also elevating the whole person's well-being.
This system allows Dr. Drever to combine his finesse as a dancer and his awareness as a meditator together with his clinical knowledge as a chiropractor to help his clients develop a deeper body mind connection and a richer experience of life. Dr. Drever is endlessly humbled and inspired by the incredible potential of each individual to realize a radical level of well being that is far beyond what society has taught us we are capable of.
Call for your free consultation today!
25431 Cabot Rd #205
Laguna Hills, California 92653
Phone(949) 581-5231